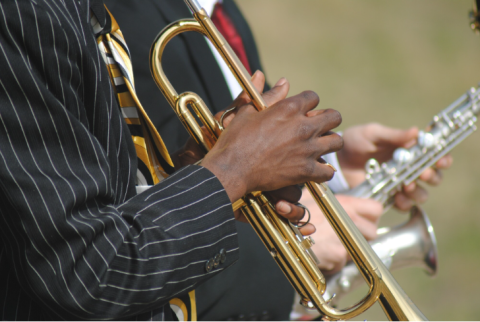 Live events are bouncing back after over a year of living life at home. That means that business owners are planning corporate events, organizations are planning fundraisers, and happy couples are planning weddings.
We're here to let you in on an important secret: your event should include a jazz band.
Don't believe us? Don't worry. We're happy to explain the "why" behind this hot tip.
Read on for five reasons why you should hire a jazz band for your event, whether it's casual, professional, romantic, or altruistic.
1. Jazz Is Sophisticated 
The biggest reason that jazz is perfect for any type of event is that it's sophisticated. Unless you're planning an event for kids, sophistication is key. Jazz shows that you have refined taste with a sense of class, fun, and professionalism.
2. Jazz Appeals to Everyone
When you're selecting live music for an event, it's difficult to account for the taste of everyone in the room. When you're talking about other popular genres like country, hip hop, or rock and roll, you're bound to find someone who isn't a big fan. Jazz, on the other hand, spans so many decades and styles that it has a uniquely universal appeal.
3. Jazz Is Engaging
Take a look at the way that listening to jazz impacts the mind and body. Jazz has the ability to soothe and calm while stimulating the brain and creating a strong sense of focus. This makes jazz bands well-suited to play all types of events, including corporate events that involve networking, brainstorming, and idea sharing. 
4. Jazz Is Ambient
At a wedding, you want your band to capture the attention of your guests and get them on their feet, something upbeat jazz is adept at doing. At a corporate or fundraising event, you want your band to set the tone without stealing the stage. Jazz bands can do it all, and that includes playing ambient music that creates an appealing environment without distracting event-goers from their conversations with one another.
5. Jazz Is Spontaneous
Why do people enjoy attending live events, regardless of what they're for or what types of activities they feature? People are looking for real experiences and spontaneity, which is the true spice of life. 
Jazz bands improvise, they read the room, and they change their sound at a moment's notice. This type of spontaneity serves any live event well by creating more excitement and a one-of-a-kind experience.
Blue Sky Atlanta Will Help You Find the Perfect Jazz Band
We hope now that you can understand why you should hire a jazz band for your event. There's nothing quite like the experience of filling a venue with the swelling, exciting, soothing sounds of a live jazz band. Blue Sky Atlanta is here to ensure that you find the perfect jazz band for your event.
Ready to get started? Contact us and tell us a little bit about your event and what type of environment you're hoping to create. We'll be in touch right away with our best jazz band recommendations.