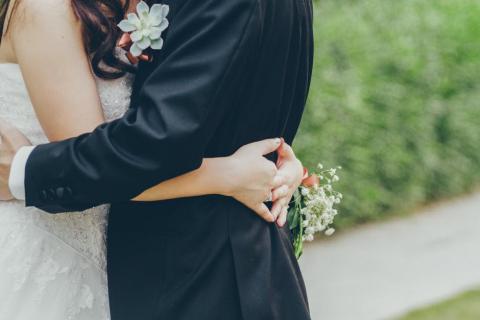 Are you planning an upcoming wedding near Atlanta? If so, you have plenty of beautiful, elegant venues to choose from in and around the city. One of those is the Atlanta Athletic Club.
Heralded for its world-class championship golf courses, the Club also offers a ton of other amenities that make it ideal for hosting your big day. Today, we're sharing a few reasons why this facility should be at the top of your list. 
1. On-Site Wedding Services
Planning a wedding can be one of the most memorable and exciting journies of your life. At the same time, it can also be one of the most nerve-wracking. In fact, one report found that around 40% of couples say that the planning process is very stressful!
That's why it helps to choose a venue that offers on-site planning services to make this step much easier. At the Atlanta Athletic Club, you'll find a dedicated Catering Office that can help with every part of your event. These experts can put you in touch with the best vendors in the area, including top-rated florists, photographers, and more. 
If you have a vision for your special day, the team will work with you and your partner to bring it to life. At the same time, they're also on hand to help you brainstorm ideas if you need a little inspiration. 
2. Rich Culture and History
Are you looking for a wedding venue that's steeped in history? This property is one of the most charming in the city and can lend a sense of elegance and old-world tradition to your event. 
The history of the Atlanta Athletic Club is rich and colorful. Founded in 1898, it has long been regarded as one of the leading golf and sports facilities in the nation. As you stroll the grounds, you can't help but be taken aback by the grand facilities, all of which beckon visitors to get active and enjoy one another's company. 
3. A Top-Notch Kitchen
While the Catering Office can help you find the perfect outside vendors, you don't have to think twice about catering when you book a wedding at the Atlanta Athletic Club. This service is kept in-house and for good reason. Here, you'll find Executive Chef Eric DaRin, who leads a team of skilled and experienced culinarians and pastry experts. 
Together, this team will work to create the perfect, custom menu for all of your wedding guests. If you have any particular dishes that you prefer, they can make it happen. They can also work around special requests and omissions to make sure the dishes please everyone's palate. 
4. Spacious Event Rooms
The Atlanta Athletic Club boasts more than 10,000 square feet of event space, so you never have to worry if there's enough room to host your crowd. The most spacious is the St. Andrews Ballroom, featuring 7,500 square feet of elegantly decorated space.
Capable of holding up to 450 guests, this would be an ideal spot for a cocktail reception or seated event. There's even an inlaid, parquet dance floor, as well as built-in staging that would be perfect for a band! With a setup like this, you could easily hire a large ensemble like The Riot Band, with plenty of space to spread out.
5. The 1898 House
Looking for a space that's a little more intimate and private? If so, then be sure to check out The 1898 House.
Located on the grounds of the facility, this historic property offers 3,000 square feet of gathering space, as well as a lawn that can accommodate more guests. Imagine a group like the Joe Gransden Jazz Quartet serenading guests as they arrive at this historic spot!
The built-in television screens are ideal for displaying a special wedding slideshow, although you might not need additional visuals. The 1898 House features sweeping views of the nearby golf courses, making this a truly panoramic paradise!
6. World-Class Golf and Fitness Facilities
Especially if you anticipate guests coming from out of town, it can help to turn your wedding day into a full weekend of fun and festive events. Rather than ask your guests to find transportation and travel all around town, why not keep everything in one central spot?
The Atlanta Athletic Club offers plenty of activities for your wedding party to do, both before and after the wedding.
Let's start with golf. There are two championship golf courses on-site, including the Highlands Course and the Riverside Course. This can be a great way for your friends and family members to bond and celebrate this big moment together!
Staffed with PGA Golf Professionals, both courses are immaculately maintained and are appropriate for varying skill levels. If you're short on time, check out the nine-hole par-3 course! Later, you can break a sweat at the Club's Tennis Center, Aquatic Center, or Fitness Center, all of which feature state-of-the-art equipment and facilities. 
7. Indulgent Spa Services
When it's time for a little R&R, everyone can head over to The Retreat Spa.
Offering services for both men and women, this oasis features everything from nail treatments and facials to massages and laser treatments. This would make a great pre-wedding getaway for a few lucky loved ones!
Book a Wedding at the Atlanta Athletic Club
Planning a wedding doesn't have to be overwhelming. When you find the right venue, everything else can fall into place. You'll find it all at the Atlanta Athletic Club. Whether you and your guests want to swim, golf, exercise, or simply relax at the spa, there are plenty of ways to unwind. 
Then, when it's time for your big day, you can rest assured that the entire event will be upscale, refined, and personalized specifically to your tastes. In the meantime, we're here to help you check one more item off your to-do list.
When you trust us to help you choose and book your wedding entertainment, you can take a deep breath. We'll put you in touch with the best musicians in the Southeast, who are sure to create the perfect soundtrack for your most special memories. Contact us today and let's get started!