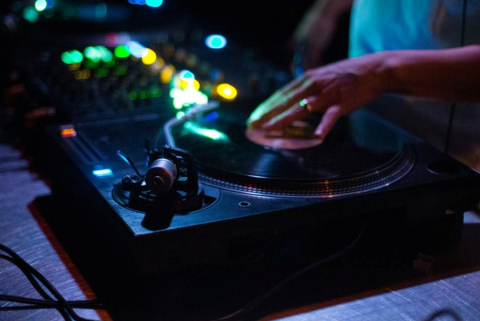 With over 154,000 DJs in the US, you have many options when it comes to choosing the right one for your event. However, not all DJs play the same types of music or have the right experience and style needed for your type of party, whether it be a wedding or a birthday celebration.
If you are searching for a DJ, then you need to do a lot of research and ask many questions to make sure they are the perfect fit.
Start by using these 7 tips for choosing a party DJ.
1. Choose Your Style
When booking a DJ, you want one that will play your style of music. Ask about their music selections and if they focus on one or more genres like classic rock, country, pop, or hip-hop.
The overall style of the DJ also matters. For example, when choosing the right DJ for your wedding, you do not want one that appears like a punk rocker but you want a country theme. 
2. Seek Experience
Each type of party is different so be sure that the DJ has experience in your specific event. Ask how many parties they have played and what venues they have experience with. You may be surprised that their experience is lacking because 74% of DJs only do gigs part-time. 
It may be helpful if the DJ played at your venue before so that they understand the setup. 
3. Ask for Samples
You do not want to be surprised by the live music selection. Even if the DJ says that they play a certain genre, their perspective on the music selection may be different than yours. 
Ask them to put together a sample playlist or do an audition for you to get a taste of their performance. 
4. Ensure Flexibility
Your DJ options are flexible and so should your DJ. That is because most events have schedules that change. So, you want someone who can be organized yet change their lineup at a moment's notice depending on the situation. 
5. Do Not Sacrifice Professionalism
Even though it is a party, a DJ should still act like a professional. You should not have to worry about them socializing or partaking in the event like a guest. 
Include in your event planning a strict policy of professionalism by checking references before hiring a DJ.
6. Look for Personality
Live entertainment should be lively and full of energy. If your DJ is boring then so will your party. Get a sense of your DJ's personality and ask how they interact with the crowd to keep the energy high. 
7. Think About the Technology
Another aspect of a DJ's performance is their sound quality and the use of visual effects. You do not have to be a technical expert to question if they bring their own equipment and if they have any special elements like spotlights. 
If they do not use their own equipment then you need to collaborate with the venue to see which audio and visuals they supply. 
The Right Party DJ Means a Successful Event
Picking the right party DJ can make or break your event because the music is most likely the focal point. It can alter the mood of your guests and fill the room with the right kind of energy. 
Take your time by speaking with multiple DJs before making your decision. 
We are here to help so contact us with questions to make your event a blast.