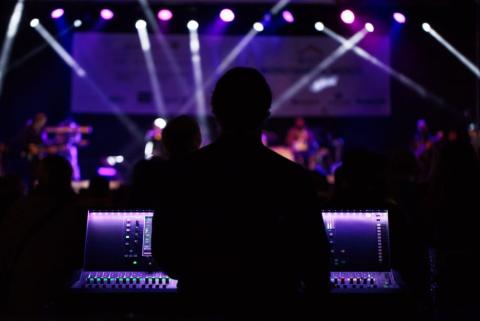 When it comes to setting the mood for an event, few things are quite as important as the music. Music can influence people's emotions, energy levels, and even heart rates.
That's why it's so important to find the best DJ for your event. A good DJ will be able to get your guests up and moving when appropriate or put them in a more somber mood if that's what you're looking for.
But with so many available DJs in Atlanta, it can be difficult to be sure you're choosing the right one. 
In this post, we'll go over some of the things you can do to be sure you find the right DJ for your event.
Keep reading to learn more.
Know What You're Looking For
Before you hire a DJ, be certain you understand exactly what you're looking for. Different DJs will have different styles which may be more or less appropriate for different types of events. For example, the DJ for a birthday party will likely be different than a DJ for corporate events.
Be clear on if you're looking for classic oldies or today's top hits. Once you know what you're looking for, do an online search for DJs fitting that style online.
Find Their Social Media
Once you've come up with a list of potential DJs, you'll need to dig deeper into each option. A great way to do this is by looking them up on social media.
Their social media pages should give you a better idea of their experience, style, and how they interact with others. You can also look for reviews both on their social media and on other online review sites.
Ask for Recommendations
While online reviews are always worth looking at they're not infallible. There's no substitute for getting real, first-hand feedback about a potential DJ from a trusted source. Ask your friends and family if they have any DJ recommendations from parties they've held in the past.
Your friends will be able to give you more details about the DJ than just if they choose good music. They can give you insight into a particular DJ's attitude, professionalism, and overall energy. 
Meet Them in Person
Arranging a face-to-face meeting with a potential DJ is a great way to make sure you're both on the same page about your vision for an event.
This will give you a chance to ask any questions you may have, and to get a feel for how confident they are that they can handle your requests. Some questions to consider are:
Do they have experience with this type of event?
What equipment do you need to provide?
How long do they need to set up?
Do they accept song requests, or let other people use the microphone?
Getting answers to these and other questions can help you feel confident that you've found the right DJ.
Find the Best DJ for Your Next Event
Make sure that your next event has the greatest chance of being a hit by finding the best DJ possible. You don't want to take chances with the music for your party.
If you're planning a party or wedding in Atlanta, GA, and are looking for a DJ or entertainer for the event, we can help! Contact us today.