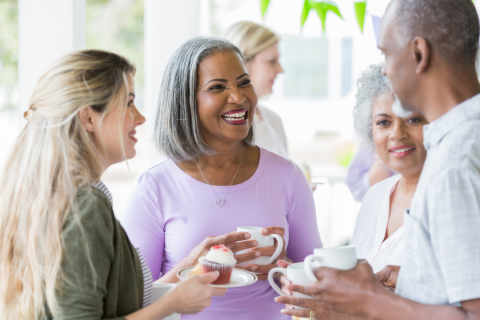 Planning a successful fundraiser event is about more than just raising funds; it's also about creating an enjoyable and memorable experience for your attendees. To achieve this, selecting the right entertainment options is crucial. The perfect entertainment not only keeps your guests engaged but can also encourage more generous donations. In this article, we'll explore a variety of entertainment options to help you create the ideal atmosphere for your next fundraiser.
Live Bands or Musicians
Live music adds a touch of class to any fundraiser event. Hire a local band or musician that suits the atmosphere you want to create. Whether it's a jazz ensemble for an elegant gala, a rock band for a casual charity auction, or a classical quartet for a formal charity dinner, live music can create a captivating atmosphere that draws your guests in.
Comedians
Laughter is a universal language, and a well-chosen comedian can bring joy and entertainment to your fundraiser. Comedians can set a light-hearted tone and break the ice, making attendees more generous with their donations. Be sure to select a comedian whose humor aligns with your audience's sensibilities.
Magicians and Illusionists
Magicians and illusionists can work wonders in captivating an audience and adding an element of surprise to your fundraiser. Their sleight of hand and mind-bending tricks can create a sense of wonder and excitement, making the event more memorable.
Celebrity Guests
If your budget allows, consider inviting a well-known celebrity to attend or even perform at your fundraiser event. The presence of a celebrity can boost attendance and donations significantly. Whether it's a famous actor, athlete, or public figure, their presence can create a buzz and generate media attention. If you don't know any celebrates that is okay, we can help with one of our celebrity impersonators. These impersonators are not only funny but they make for great entertainment as well.
Interactive Games
Interactive games are an excellent way to keep your guests engaged while raising additional funds. Consider setting up casino tables, a silent auction, or interactive trivia games. Guests can compete against each other or work together to win prizes, creating a fun and competitive atmosphere.
Dance Performances
Dance performances can add a touch of elegance and cultural richness to your fundraiser. Whether it's a professional ballroom dance troupe, traditional folk dance, or a contemporary dance performance, the visual spectacle and artistry can captivate your audience.
Art Exhibits
For a more sophisticated and refined fundraiser event, consider hosting an art exhibit. Showcase the work of local artists or collaborate with an art gallery. Guests can appreciate the artwork while sipping on cocktails, and the pieces can be sold through a silent auction or even live bidding.
Aerial Performances
Aerial performers, such as acrobats and aerialists, can bring a sense of wonder and excitement to your event. Their breathtaking routines can serve as both entertainment and a source of inspiration for your audience.
Inspirational Speakers
Bringing in a motivational or inspirational speaker can add depth and purpose to your fundraiser. They can share personal stories, offer insight into the cause you're supporting, and encourage guests to make meaningful contributions.
Virtual Entertainment
In today's world, virtual entertainment options have gained prominence. If an in-person event isn't feasible, consider live streaming your fundraiser and incorporating virtual entertainment elements such as online auctions, virtual concerts, or interactive games that attendees can participate in from their homes.
Conclusion
The perfect entertainment options for your fundraiser event depend on your budget, audience, and the atmosphere you want to create. By selecting the right combination of entertainment, you can engage your guests, make your event more memorable, and ultimately raise more funds for your cause. Whether it's the melodious tunes of a live band, the laughter sparked by a comedian, or the awe-inspiring tricks of a magician, the right entertainment can make your fundraiser a resounding success. Blue Sky Atlanta can help you find the right entertainment for your next fundraiser so contact us today we can help.