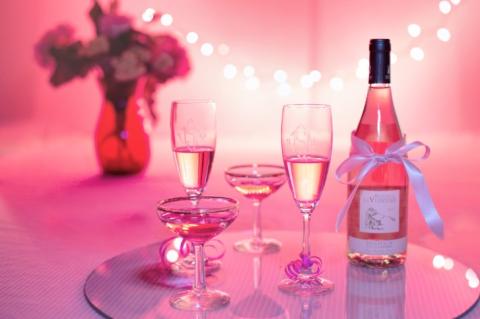 Is Valentine's Day your favorite holiday of the year?
If so, you're not alone! After all, February 14th is the holiday of romance, making it one of the most popular occasions for love birds across the country. So what could be a better way to celebrate the occasion than to host an amazing Valentine's Day party?
Here we take a look at awesome tips for how to throw a Valentine's Day party that's sure to make a splash with all of your friends. Keep reading to discover insight into hosting the best Valentine's Day party you've ever experienced. 
Keep Things Fun and Sexy
During the planning process for your Valentine's Day event, remember to keep everything fun and sexy. This includes everything from the party invitations to the decorations to the venue you've chosen for the party. After all, this is the one holiday of the year devoted to romance, so you'll definitely want to avoid boring your guests.
Provide a DIY Photo Booth
Every Valentine's Day party should include a photo booth. After all, every couple loves to have the chance to snuggle in a tiny space together and smooch in front of the camera. Plus, it provides a memory of the event they can laugh about for years to come.
Provide the Right Drink Selection
Next, choose your Valentine's Day drink selection very carefully. The best strategy is to offer pink champagne, wine, punch, and a variety of beers that will help keep everyone in the mood to have a great time.
It's also a good idea to provide fun ice cubes filled with rose petals for a nice little romantic twist.
Provide Valentine-Themed Treats
A Valentine's Day party is the perfect occasion for sweet treats. This should include everything from cakes and cookies to tasty hors d'oeuvres filled with sexy, decadent ingredients that will have your guests raving. 
Hire a Great Band
What is a party without great music? That's why you need to make sure to hire the best band possible. Keep in mind that live music helps take any type of party to the next level. This is especially true when planning the best Valentine's Day party possible.
Just make sure the musical act knows tons of great dance tunes so couples can get their groove on.
The best strategy is to look for an entertainment booking company that can find the right musical act for your event.
Tips for Hosting the Ultimate Valentine's Day Party
It's no secret that love is one of the most important and exciting parts of life. That's why February 14th remains such an important day of the year for those who live for romantic moments. Fortunately, this guide to hosting the ultimate Valentine's Day party will help you make the most of romance in 2023.
Please contact us today to learn how we can help take your upcoming event to the next level.